Nobody can provide an exact picture of 2023 but we can still anticipate some of the items that will determine what to expect of the real estate market in Toronto in 2023:
Although another small increase in the interest rate might happen, the worst is behind us as the peak of the hike has passed. There are signs that show the system and Canada will be able to remain resilient while inflation comes under control.

Given the short-term shock caused by the increased borrowing costs, some property price adjustments might continue happening depending on the location, amount of inventory available in that location and the type of property. 

We expect to see an increase in the demand for ownership, most likely after the first half of 2023, as the dust settles and immigration numbers continue to rise, with most people coming to the GTA, many of which are looking to buy.

The pressure on the rental market will continue in our city. So far we have seen a double-digit rent increase due to the growth in the demand caused amongst other things by the reopening of colleges and universities, the [partial] return to working from the office, as well as the return of some of the people that had left the core. In the condo market, the competition for rental units has intensified and multiple offers will most likely remain common. It will be interesting to see the dynamic of the market when renters decide to buy instead if the cost of rent continues to rise to a level where paying for a mortgage makes more sense.
Taking one day at a time, adjusting to the changes and keeping the right information at hand will help us all go through this time.
Keep calm: You are building wealth through Real Estate.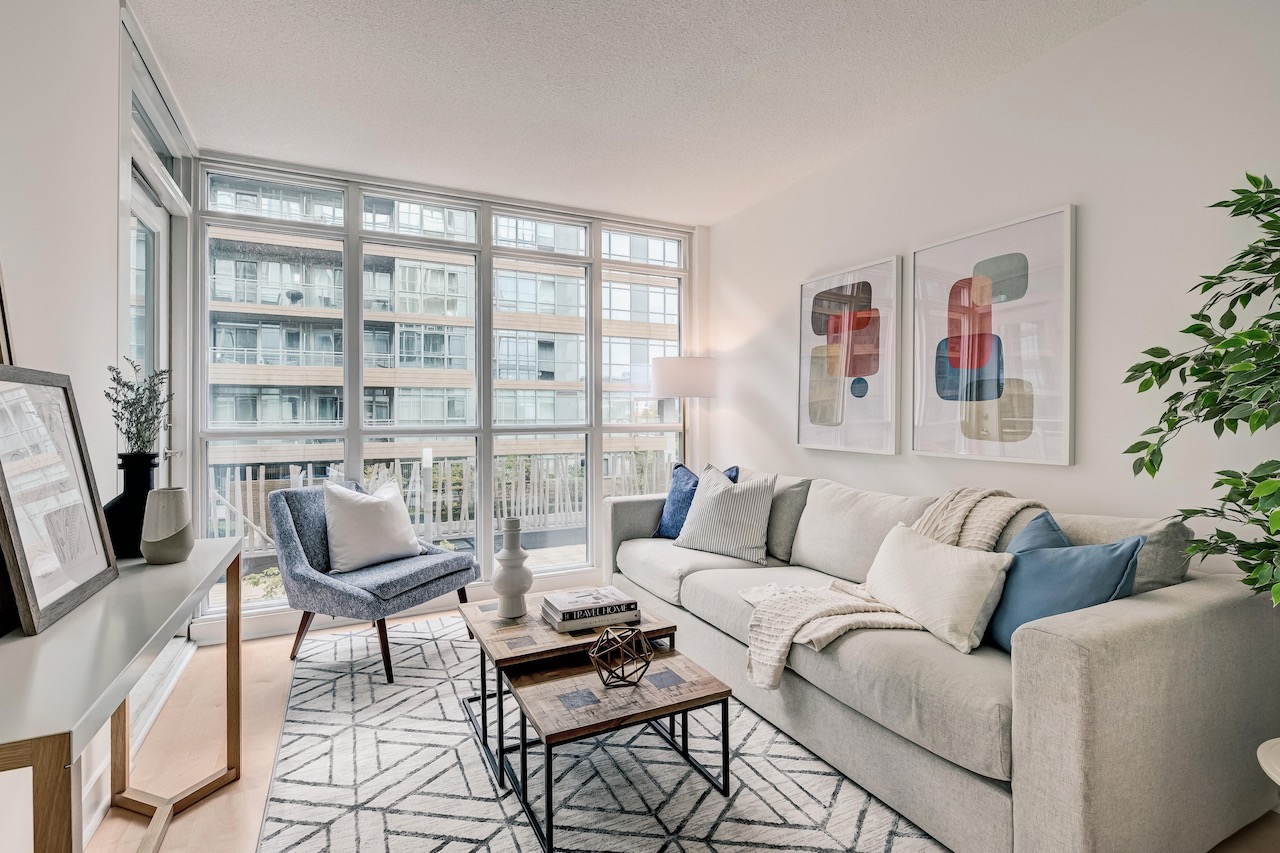 It is no secret that owning real estate and especially your principal residence is an asset that most people hold on to dearly and believe in as a wealth creating tool. The old saying that "location, location, location" is the most important aspect of a purchase, gains more strength as the market cycle moves along its stages, and particularly when it hits bottom. So if you're looking to buy your first home, move up to a bigger one, sell your current home to "right-size" or invest on a property that generates income, make sure you pay close attention to the location.  
As inflation traces its way and while it's put under control, be mindful that your property is shielding you from the loss of value. For instance $100,000 put in the bank would currently earn you anywhere from 2.5%-3.5% annually, 2 years ago would have earned you much less than that and with our current inflation at 6.9%, it has already eroded any gains you obtained. On the other hand, if you bought 2 years ago, put as part of the downpayment  on a property, those $100,000, have already outperformed any other investment. 
A couple of examples (using the Home Price Index – HPI as reference of increase/decrease in value):
For a condo bought in November 2020
Purchase price: $800,000

Downpayment: $160,000

HPI for condos since November 2020: 29.37% (varies per neighbourhood)

Price in November 2022: $1,035,000

$160,000 put into a condo 2 years ago has generated 147%. ($235,000)
For a detached home bought in November 2020
Purchase price: $1,500,000

Downpayment: $300,000

HPI for detached homes in Toronto: 8.8%

Price in November 2022: $1,635,000

$300,000 put into a detached home 2 years ago have generated 45% ($135,000)
BUT, most likely you did not pay cash for any of these properties. Let's say you put a 20% downpayment and if that is the case your $160,000 in the condo has generated a whooping 147% ($235,000) and your detached home 45% ($135,000). You are combining appreciation with leverage, so your property has appreciated but the amount of cash has returned much more.
It may sound like a very basic calculation, but deduct the amount of interest paid through your mortgage, and even basic maintenance during this same period, and your investment is still generating gains. For a more detailed calculation, feel free to reach out!
For those who bought as the market peaked, you are also ok. Prices will continue to move up in the following years – most likely at a slower pace compared to what we experienced during the pandemic – but the strong demand for housing in our city will continue to be constant and one that will not allow prices to go back to much lower levels than what we are seeing today. 
If you own income-generating properties that are carrying themselves through the rent, you are doing well, you don't need to care what the market does, your property will continue to appreciate and for all scenarios, while prices can change over a period of time, real estate values have gone up, ALWAYS. Or ask your grandmother about the property she bought in Toronto back in 1970.
When looked at as a long-term investment, real estate has never let us down. The upward trend in prices will continue and appreciation is one of the best ways to create not just wealth, but generational wealth.
Ready to make your move in the real estate market? Get a head start on your plans for 2023 by booking a Discovery Call with our team. During the call, we'll discuss your specific real estate needs and help you understand what to expect in the market over the next few years. Don't miss out on this opportunity to get expert insights and make informed decisions about your real estate goals. Schedule your Discovery Call today! If you want to stay updated and get the best tips about Toronto real estate in 2023, follow us on social media!